Welcome to Saharogya – Centro Ayurveda y Yoga
Come to balance your body, mind and soul with our rejuvanating Ayurvedic treatments and yoga classes.
CONSULT AYURVEDIC DOCTOR
 Do you have any ailments or problems with digestion?
Would you like to find a natural and holistic way to maintain your good health?
Try Ayurveda and book an appointment with an Ayurvedic doctor.
Doctor Harikrishnan Maniparambil offers online consultation.
Contact us for availability: info@saharogya.es
RELAX & REJUVENATE
Wide range of Ayurvedic treatments & workshops
Our Center of Ayurveda and Yoga offers different ayurvedic treatments and ayurvedic education and workshops.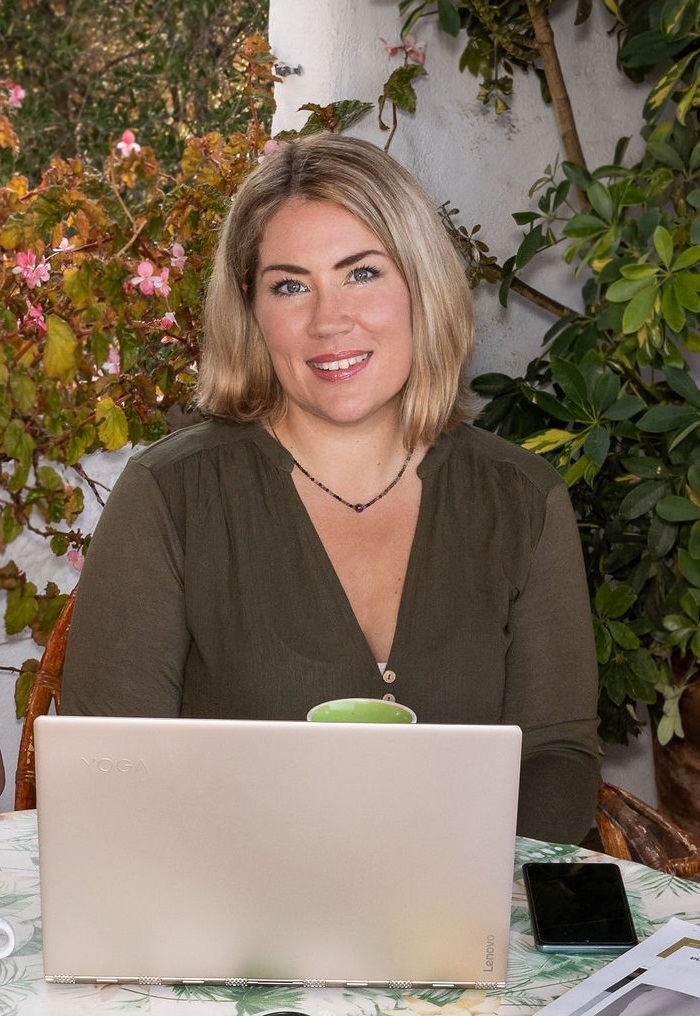 START YOUR HEALTH JOURNEY
Ayurvedic consultation
Get a professional overview of your health based on the Ayurvedic approach. Our specialists will give you recommendations on diet, supplements and lifestyle that can support you on your health and wellness journey. The ayurvedic consultation is also possible Online. 
NATURAL & PURE
Ayurvedic products for your health
We provide pure herbal solutions backed by science and of the highest ethical standards.  Whether you suffer from joint pain or have digestion issues, there might be a natural help for it. Check our online store for our organic products.
BALANCE YOUR BODY & MIND
Restore and revitalize with yoga
Build strength, awareness and harmony in both the mind and body in our yoga classes. We offer energising hatha yoga and meditative yin yoga classes that promote mental and physical well-being. You can also book private classes.
RELAX YOUR MUSCLES
High quality massage services
All Classical and Sports massages are done by a licensed massage therapist. Whether you need just arelaxing moment or help with muscular pains, our Massage therapist will listen to your individual needs.
REDUCE STRESS & ANXIETY
Reiki promotes natural healing
Reiki is an energy healing technique that that promotes relaxation, reduces stress and anxiety through gentle touch.  Book your appointment now.
Ayurveda – The Science of Life
Ayurveda is an ancient health system. According to Ayurveda, health and beauty are formed by the balance of the body, mind and soul.
An overview of your health based on the Ayurvedic approach. Also you will get recommendations on how diet, supplements and lifestyle can support you on your health and wellness journey!
In our stressful lives, we often sacrifice self-care because we are too busy, or we feel guilty about focusing on ourselves. When life becomes overwhelming, self-care is ignored, although that is the time when we need it the most. We believe that self-care is not...
read more
Yoga
Taina introduced me to yoga, reiki, meditation and many more nearly 10 years ago, or so. She'd know the exact date.  Since then, I've never stopped practising yoga.
Taina is an excellent teacher, and also a genuinely lovely person with a great sense of humour. Her classes are energising, fun, full of knowledge and understanding of what is best for you.
She helps you develop your practice in a relaxed way that is mindful of your body shape, flexibility, and strength.
I personally benefited most from our one-to-one classes, with a deep focus on technique, alignment, and development. These classes gave me a great understanding of what to focus on with each asana. Her directions are clear and precise, and classes truly for all levels. Highly recommended!
Ingrid, London, United Kingdom
Ayurvedic Massage
I have during the last 6-7 years received massages in average twice a month and received massage from many about 10 different places.
The last times have been at Elisa's place and I can highly recommend this place. She is very skilled as a sports masseuse, and she is very good to listen if I have any particular issues or pains. I will use this place forward.
Jesper, Fuengirola, Spain
Sports Massage
Elisa is amazing! I had an Ayurvedic massage, and it was excellent! I left feeling refreshed, relaxed with no tension in my muscles or joints.
Great music and aromatherapy. I felt totally comfortable and at home. I highly recommend Elisa and will be coming back again!
Ingrid, London, United Kingdom
Ayurvedic Treatments
Elisa is a professional with a big heart
.
I have enjoyed so much of her treatments, leaving always deeply relaxed. She has great knowledge of healing work with Ayurveda.
I can highly recommend her services
Anita, Spain
Ayurvedic Massage
Elisa is an amazing massage therapist!
I felt super relaxed in her Ayurvedic massage. She's a professional that I can really recommend!
Sonja, Mijas, Spain
If you have any questions regarding our services, Ayurveda, yoga or Reiki, please do not hesitate to contact us.
Come to visit us at our Saharoya – Centro Ayurveda y Yoga!:
Calle Héroes de Baler 8, Fuengirola, Málaga, SPAIN